DIGITAL MARKETING STRATEGIES FOR LAW FIRMS
Stop making do with just average. Make a real impression that elevates your law firm and your clients will remember.
WHY LAW FIRMS IN NEW YORK CHOOSE US:
SHOWCASE PRACTICE AREAS
Be 100% certain clients know your practice areas. This prevents them from looking elsewhere and increase your value.
ATTRACT TOP TALENT
The best law firms attract the best talent. Your website is an extension of your firm's reputation and needs to elevate your firm.
DRIVE MORE REFERRALS
Your website is often the first experience new clients have with your firm. Build a site that turns referrals into clients.
"Van West hit a grand slam with our new website and have supplied us with valuable marketing guidance."
STEVEN SLADKUS, Schwartz Sladkus Reich Greenberg Atlas LLP
"The process was very methodical and professional. It's nice to work with a consultant that takes our business as seriously as we do, and Van West Media does just that. We highly recommend them."
Adam A. Levenson, Seiden & Schein, P.C.
GET A FREE QUOTE
Get a fast and free quote on a new law firm website. Complete the form below.
121 W. 27TH STREET
SUITE 1202
NEW YORK, NY 10001
arrow_right WEBSITE DESIGN
arrow_right LOGO & BRANDING
arrow_right NEWSLETTERS & EMAIL MARKETING
arrow_right STRATEGY & MARKETING
arrow_right VIDEO & PHOTOGRAPHY
SCHEDULE A CALL
TIPS & RESOURCES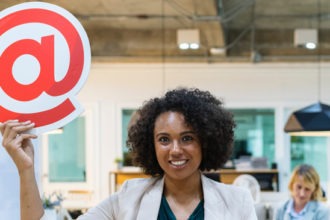 Web Marketing for Lawyers
Not all marketing strategies are the same and that includes web marketing for lawyers. Law firm marketing strategies should be somewhat unique to the lawyers at the firm or practice areas. Using the right mix of marketing channels with the right mix of unique and general messaging is the sweet spot when it comes to […]
Read more